The Diversity Event in London
BLD is proud to co-sponsor the upcoming London diversity event by the Institute for Inclusion in the Legal Profession which is hosted by CMS Cameron McKenna on Tuesday 17 March 2015. BLD founder, D...
About Us
BLD, also known as the Black Lawyers Directory, was launched in 2006 and was the brainchild of Debo Nwauzu. BLD's aim is to make a real difference on diversity by changing lives and transforming businesses by taking positive actions - not just talking. We highlight areas where a lot is being done and areas that could do better. We also provide information and showcase the talent of black and ethnic minority members of the legal profession. Our aim is not to name and shame but to encourage, cajole and ask: "Why not?"
"I support BLD and its very laudable aims. Any move that promotes and highlights diversity in law needs to be supported. This support is particularly deserved because it has been created by Debo with much vision and enthusiasm."
Segun Osuntokun, Partner, Berwin Leighton Paisner
BLD's fundamental aim remains highlighting and promoting diversity in Law.
Meet just some of BLD's team below. Debo Nwa...
BLD strives to achieve its fundamental aim of highlighting and promoting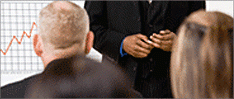 Below are some of our Press Releases and articles about BLD which hav...
In 2006, a few months after BLD was launched, Debo Nwauzu, its founder, approached Anthony Robinson, the then Legal D...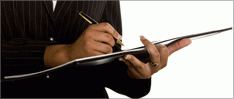 We have endeavoured to answer your Frequently Asked Questions. If, however, there is any query that you have but you ...