MANDELA DIES AT 95
Nelson Rolihlahla Mandela, born on 18 July 1918, died aged 95 on 5 December 2013 in his home in Johannesburg after a long illness. He was the first President of South Africa to be elected in fu...
advertisers/recruiters
We are delighted to offer advertisers the unique opportunity to advertise job vacancies that will also specifically target black minority ethnic lawyers. An all-inclusive recruitment strategy is not just plain common sense, it makes business sense, too, to ensure that you leave no talent unturned.
Our rates and packages are flexible and affordable, designed to enable organisations to meet their immediate and longer-term recruitment needs. Uploading your advertisements and payments can all be done on-line and paid whether on or off-line. You can amend your advertisement seven days a week, 24 hours a day, within your advertising period.
"Black Letter Law is an example of a simple but brilliant idea., beautifully executed by Debo Nwauzu and her team. It is an essential publication on so many levels: as a straightforward directory to some of the most talented lawyers around; as a historical record of the inroads that black lawyers are making; and as an inspirational read for anyone thinking of a career in Law. Since it's launch, BLL has not only charted changes being made in the profession, but also helped bring that change about. I defy anyone to read it without getting a warm glow!"
Fiona Bawdon, Former editor of The Independent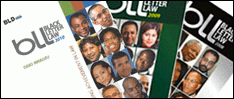 In 2006, a few months after BLD was launched, Debo Nwauzu, its founder, ap...
You can place an ad by registering and then buying advertising packag...
To discover the advertising opportunities...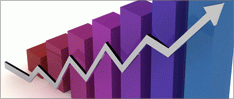 To advertise on the website, please see our Advertisers' Media ...
Our current annual advertising subscribers are listed below. To find out about advertising on BLD, se...