advertisers/recruiters
We are delighted to offer advertisers the unique opportunity to advertise job vacancies that will also specifically target black minority ethnic lawyers. An all-inclusive recruitment strategy is not just plain common sense, it makes business sense, too, to ensure that you leave no talent unturned.
Our rates and packages are flexible and affordable, designed to enable organisations to meet their immediate and longer-term recruitment needs. Uploading your advertisements and payments can all be done on-line and paid whether on or off-line. You can amend your advertisement seven days a week, 24 hours a day, within your advertising period.
"I welcome this Directory and the opportunity it presents to ensure a truly diverse legal profession."
Baroness Scotland, Former Attorney General and the current Shadow Attorney General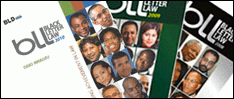 In 2006, a few months after BLD was launched, Debo Nwauzu, its founder, ap...
You can place an ad by registering and then buying advertising packag...
To discover the advertising opportunities...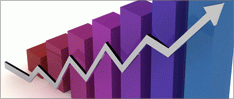 To advertise on the website, please see our Advertisers' Media ...
Our current annual advertising subscribers are listed below. To find out about advertising on BLD, se...