The Diversity Event in London
BLD is proud to co-sponsor the upcoming London diversity event by the Institute for Inclusion in the Legal Profession which is hosted by CMS Cameron McKenna on Tuesday 17 March 2015. BLD founder, D...
"Black Letter Law is an example of a simple but brilliant idea., beautifully executed by Debo Nwauzu and her team. It is an essential publication on so many levels: as a straightforward directory to some of the most talented lawyers around; as a historical record of the inroads that black lawyers are making; and as an inspirational read for anyone thinking of a career in Law. Since it's launch, BLL has not only charted changes being made in the profession, but also helped bring that change about. I defy anyone to read it without getting a warm glow!"
Fiona Bawdon, Former editor of The Independent
Discover the host of benefits of becoming a member that includes: ...
We now have one simple and easy Corporate subsciption and join and become ...
We have two types of membership for individuals: Premier&nbsp...
Some of the benefit of membership is listed below: Unlimited downl...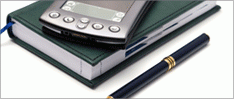 Please fill in the form below for our Quick Email Only Registration to receive our mailing listings, ...