MANDELA DIES AT 95
Nelson Rolihlahla Mandela, born on 18 July 1918, died aged 95 on 5 December 2013 in his home in Johannesburg after a long illness. He was the first President of South Africa to be elected in fu...
"BLD is an excellent resource to use to find out about workshops and open days at law firms that will help you find that illusive training contract. There is a great support network and mentor programme that really works. The BLD is an invaluable organisation to improve diversity in the legal profession."
Christiana, LPC Graduate
Discover the host of benefits of becoming a member that includes: ...
We now have one simple and easy Corporate subsciption and join and become ...
We have two types of membership for individuals: Premier&nbsp...
Some of the benefit of membership is listed below: Unlimited downl...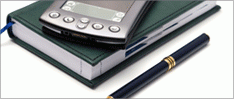 Please fill in the form below for our Quick Email Only Registration to receive our mailing listings, ...