MANDELA DIES AT 95
Nelson Rolihlahla Mandela, born on 18 July 1918, died aged 95 on 5 December 2013 in his home in Johannesburg after a long illness. He was the first President of South Africa to be elected in fu...
News & Events
This section accords with our objective of providing an online community for you to network and share news.
This is also where we showcase our top lawyers every month and highlight non-lawyers and organisations making real differences.
Let us know your news, including notable appointments and promotions within your organisation, by emailing us
here
and we can also upload members' events free.
"Black Letter Law is an example of a simple but brilliant idea., beautifully executed by Debo Nwauzu and her team. It is an essential publication on so many levels: as a straightforward directory to some of the most talented lawyers around; as a historical record of the inroads that black lawyers are making; and as an inspirational read for anyone thinking of a career in Law. Since it's launch, BLL has not only charted changes being made in the profession, but also helped bring that change about. I defy anyone to read it without getting a warm glow!"
Fiona Bawdon, Former editor of The Independent
Angela Jackman, is our Lawyer of the Month. She is a partner at the London office of Maxwell Gillottand...
Within this page you can access various events taking place. There is no longer any excuse for not knowing what is going on.
Here you can access information about various events taking place and&nbsp...
It is free to upload your events but you must be a BLD member. If you are ...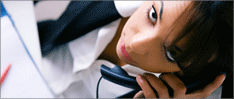 View our Dates for your Diary that are confirmed so far for 2011. You can also book an event...
All our members receive 20% discount on: The cover price of our ground-breaking Black Letter Law publication....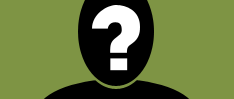 In order to achieve our fundamental objective of highlighting and promotin...
z