The Diversity Event in London
BLD is proud to co-sponsor the upcoming London diversity event by the Institute for Inclusion in the Legal Profession which is hosted by CMS Cameron McKenna on Tuesday 17 March 2015. BLD founder, D...
Careers & Talent Management
Welcome to BLD's Careers & Talent Management section - which achieves two of our aims: to create a dynamic forum of information and career development and to showcase the wealth of talent amongst black and ethnic minority lawyers.
Job advertisements are displayed within this section – as is a wealth of career guidance and advice and case studies of different lawyers - from a Legal Adviser in a Magistrates' Court to a Higher Court Advocate.
We trust that job-seekers and those seeking career guidance and advice will find these pages informative and useful in taking their career to another level. If you know others who may also benefit, please do email this to them or simply use the Email This Page icon at the top of this page.
"I support BLD and its very laudable aims. Any move that promotes and highlights diversity in law needs to be supported. This support is particularly deserved because it has been created by Debo with much vision and enthusiasm."
Segun Osuntokun, Partner, Berwin Leighton Paisner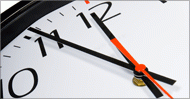 View all the latest jobs advertised
This is the page for you to carry out your job searches. Please use t...
You will find a wealth of guidance and advice in this section. Please...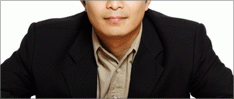 You may wonder what it is like to be a lawyer, as you want to be one one d...
At BLD we recognise the importance of role models and do run the Make a Difference Be the Difference mentoring scheme where we match the mentors and mentees and please do see our Mentoring Programme Brochure and Mentoring Guidelines further.